The Feel Good Body Method for Total Joint Health (Neck, Shoulders, Back, Hips & Ankles)
$37.00
$17.00
You Save:

$20.00 USD

(54.05%)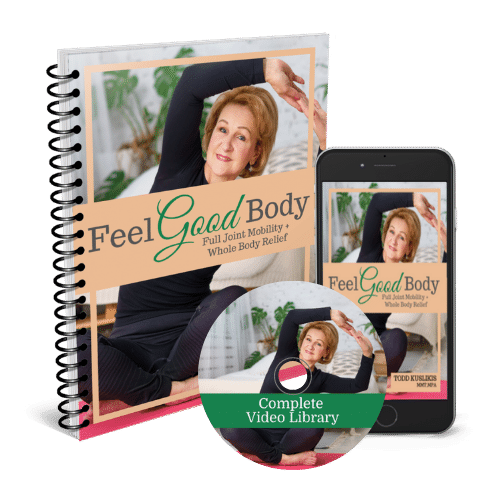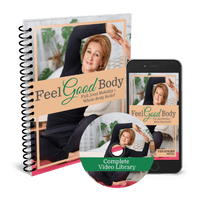 The Feel Good Body Method for Total Joint Health (Neck, Shoulders, Back, Hips & Ankles)
$37.00
$17.00
You Save:

$20.00 USD

(54.05%)
Do you wake up feeling achy all over? Do your shoulders and hips creak and crack like an old door in desperate need of a big slab of grease?
The Feel Good Body exercise program contains easy, home-based exercises and stretches to decrease joint pain, increase mobility, and improve the health of all your major joints. No special equipment is needed and you'll receive a booklet and DVD to guide you every step of the way.
With our groundbreaking ASR 3-tiered approach, you'll Align, Strengthen, and Rejuvenate your achy, tired joints in just a few short minutes each day.
ALIGN: Postural correction exercises align your joints and decrease wear and tear.

STRENGTHEN: Isometric exercises tone and build strength in the muscles, tendons, and ligaments that surround each joint.

REJUVENATE: Rejuvenation exercises eliminate joint damage and harmful inflammation.
The Feel Good Body program makes each joint feel younger and more vibrant in just weeks. Includes routines for Neck, Shoulders, Elbows, Hands, Low Back, Hips, and Ankles.
The Feel Good Body Routines Include…

Feel Good Body Companion Guide (Booklet)
In this handy spiral-bound booklet, you'll learn how to do each freeing mobility exercise with perfect form. Comes with pictures and detailed descriptions. Put it in your purse or glove box so you always have it within arm's reach.
 
Feel Good Body Video Library (DVD)
Get access to follow-along videos for each of the major joints in the body so all you have to do is tap "play" and follow along for the next 3-7 minutes depending on what you want to focus on that day. Also includes a short video for every exercise so can perform each exercise with laser-like precision.

Instant Access to the Online Version
When you purchase today, you'll also get instant access to our downloadable version of Feel Good Body so you can get started right away while you wait for your booklet and DVD to arrive.
Start the Feel Good Body system today and enjoy all your favorite activities again without joint pain.
Customer Reviews
01/11/2022
Yvonne A.

United States
Feel good total joint care and feel good knees
My experience with feel good total joint care and feel good knees have been phenomenal. My knee pain is almost at 100% gone and I can already feels that total joints exercises are working too. These exercises truly works. Thank you Todd.
11/08/2021
Betty B.

United States
10/24/2021
Sally R.

United States
My knees feel so much stronger
I'm almost done with the phase 1 (first two weeks) and I can already tell that my knee joints are stronger and my pain is less than normal. The routine is very easy to do (I decided to do both morning AND before bed) and really does only take 5 mins! The only thing I would like to see change is maybe a little additional information about the patella release… I'm not 100% sure I'm doing it right (although today I did notice the joint seems to be moving more where before I couldn't feel ANY mouton at all). Overall I am VERY impressed with the materials and the videos… I've even added the JWTL to my 2x a day routine to help with hunched shoulders and THAT is working too! Thank you for this great program!!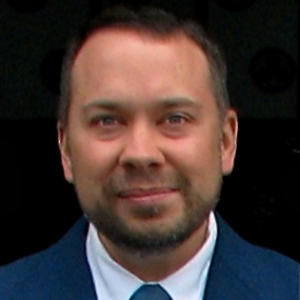 RG
09/08/2021
Rob G.

United States
My knees finally work!
I was born, with bad knees! Literally. The correcting braces for bowleggedness, left me with more or less straight legs and pretty unaligned knees. At fifty-five I lost a ton of weight and started rebuilding my body. This time from the knees up. The Feel Good Knees program changed everything! The weakest link is strong now. The program was gradual and logical and most importantly, it worked! I'm now challenging the the Feel Good Strength and Energy programs. A new start! My knees are strong and healthy and ready to improve!
06/08/2021
Kathy A.

United States
Relief pain
This program has been so helpful. My knee pain has been relieved by doing these exercises. I would like to have access to all the exercises that are sent by email in one book.