Feel Good Knees Accelerator (Digital Version)
$37.00
$27.00
You Save:

$10.00 USD

(27.03%)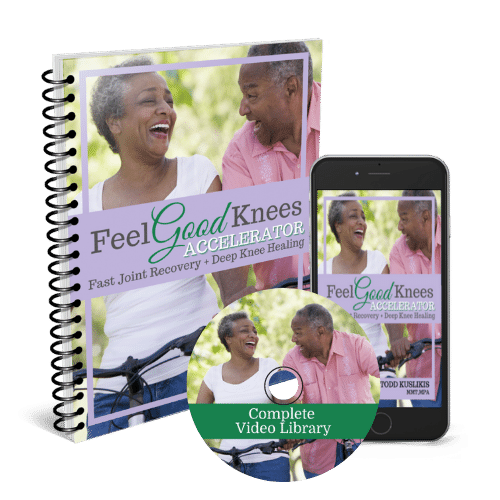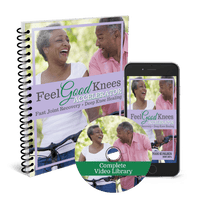 Feel Good Knees Accelerator (Digital Version)
$37.00
$27.00
You Save:

$10.00 USD

(27.03%)
Get even faster joint recovery and deeper knee healing. Our 5 Minute Feel Good Knees System has now become even more powerful and effective with our special add on called the Feel Good Knees Accelerator. This program accelerates knee healing with 3 powerful techniques; Mobilization, Isometrics, and Massage.
Morning Routine: The 30-second Knee Mobilizer loosens up the fascia around your knee and sends joint stiffness on its way.
Daytime Routine: The Bulletproof Knees ritual strengthens the muscles, tendons, and ligaments in your knees and improves stability and range of motion.
Bedtime Routine: The Feel Good Knees Midnight Melt-away Massage melts away knee strain from the day and stimulates your body's healing processes to repair your knee joints, all while enjoying a night of restful sleep.
The Feel Good Knees Accelerator System Includes... 

Feel Good Knees Accelerator Companion Guide (Digital Download)
All 3 rituals are clearly laid out in this convenient companion ebook. 
Feel Good Knees Accelerator Video Library (Online Access or Download)
Get access to follow-along videos for each of the Feel Good Knees Accelerator routines. Just hit "play" on your computer, tablet or smartphone and follow along. Also includes a short video for every exercise so can perform each exercise with laser-like precision.
Start the Feel Good Knees Accelerator system today and defeat knee pain faster.